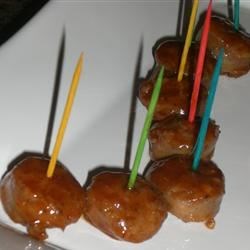 Kielbasa Appetizer
2013-07-17 13:17:28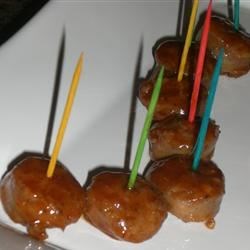 Serves 8
Super easy and versatile appetizer that works great for anything from football game parties to wedding showers. Everyone loves them!
Ingredients
18 fluid ounces beer
1 (18 ounce) bottle barbecue sauce
1/2 cup brown sugar
1/4 cup Dijon mustard
2 pounds kielbasa (Polish) sausage, cut into 1/2 inch pieces
Instructions
Combine the beer, barbecue sauce, brown sugar, and Dijon mustard in a large skillet over medium heat.
Bring to a boil, stirring occasionally.
Reduce heat to low and add the kielbasa.
Simmer until kielbasa is browned and glazed (about 1 hour)
Notes
Try adding garlic and red pepper for an extra kick!
Adapted from AllRecipes.com
Quick and Easy Appetizer Recipes, Easy Appetizer Ideas http://easyappetizers.net/